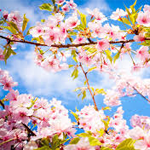 Now that spring is in full bloom, it's time to dust off the frost on your household mechanical systems and get your home ready to perform in the months ahead. Making sure everything is in perfect working order will help your home keep up with the growing demands of warmer weather.
Giving the mechanical systems around your home a quick springtime check-up can help you save money and keep your home's systems running at maximum efficiency all year long. As the weather turns from cool to warm, springtime is the perfect time to perform any updates or repairs that can help keep your home comfortable in the months ahead.
Give your home a complete mechanical system makeover with help from the expert technicians at Tudi. From air conditioning and heating to household plumbing and electric, the Tudi team is prepared to handle all of your household needs to keep your home in tiptop shape. Call us today for a free estimate and discover how our master technicians can help you save this season!
Springtime Maintenance Checklist for Your Home's Mechanical Systems