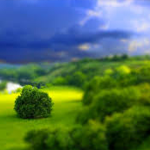 With summer in full swing, many of us are looking for some quick cooling relief. While turning on the A/C is always a surefire way to cool down, it doesn't come without its fair share of costs.
Keeping the home nice and cool doesn't have to break the bank. In fact, some simple maintenance and cleaning of your home's cooling unit may be all you need to not only save money, but stay cool and comfortable all summer long.
If you're looking to keep nice and cool this summer season, turn to the HVAC experts at Tudi Mechanical System for all your home cooling needs. Whether you're looking to upgrade the air conditioning unit in your home, or just looking for ways to cut back on your home cooling costs, let the Pittsburgh HVAC technicians at Tudi walk you through the process to save you time and money. Don't sweat the summertime sun this season and call Tudi today.