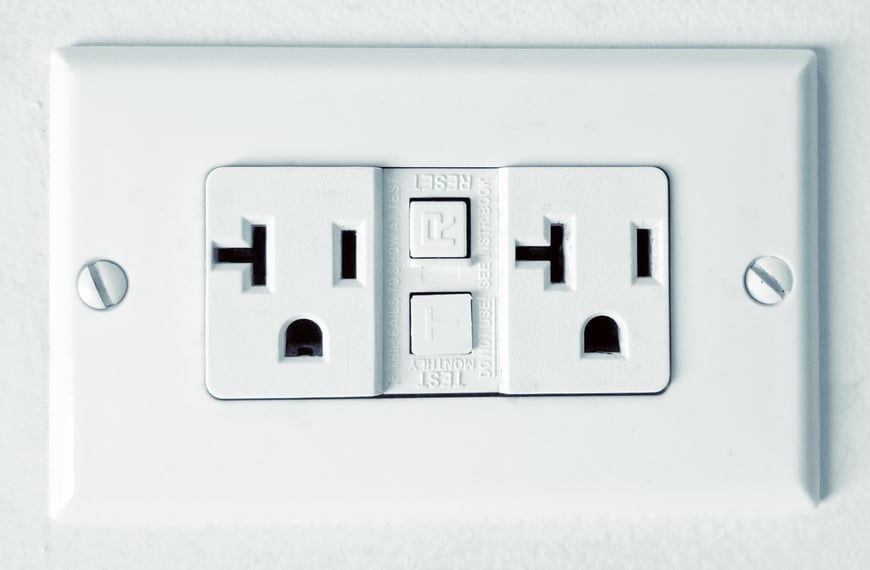 Did you know you could protect your home from electrical surges? By replacing old outlets with ground fault circuit interrupters (GFCI). For 46 years, GFCI has been saving lives from accidental electrical shock. GFCI outlets can detect ground faults and leakage of current. If this happens while using an outlet you run the risk of shock or even electrocution.
Where to use GFCI?
GFCIs are best used in a room where moisture is most present. Many bathrooms already have these installed. However, there are other rooms in a home where these are beneficial. The Electronic Safety Foundation International (ESFI), suggests you install these units in kitchens, bathrooms, garages, and outdoor areas. If you do not have a GFCI installed in any of these areas, we recommend hiring an electrician to upgrade your outlets.
Why are GFCI outlets important?
GFCI outlets insure protection from electrical shocks or electrocution. Electricity and water don't mix and appliances can become dangerous when there is a ground fault or leakage. In most cases, broken appliances or water causes leakage of electrical currents. It is important to check your appliances and make sure that they are dry and unbroken.
GFCI outlets protect the user from shock. They do this by detecting currents outside of the circuit conductor. If you have GFCI outlets, it is important to test them to make sure they are working. You can do this by following these simple steps provided by ESFI. How to Test a GFCI
Protect your family
Check your outlets and make sure you have GFCI outlets installed. Tudi's registered electricians can help you determine how an upgrade can help your home operate more efficiently and safely. Put together, we have more than 50 years of experience at trouble-shooting. Call us today to schedule your free, no-obligation Tudi Home Electrical Estimate!