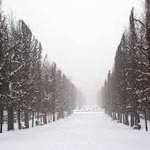 It is no secret that winter can wreak havoc on our total energy usage, leaving expensive bills and out of budget expenses in its wake. However, the winter seasons doesn't have to leave your finances suffering. Here are some simple and inexpensive ideas that can help you save energy and reduce costs on your energy bills all winter long.
Take Advantage of the Sun
One of the easiest ways to keep your home warm without running the heat all day long is to find ways to use natural sunlight to your advantage. During those sunny, winter days, make it a point to open your curtains and allow the sun to naturally heat your warm during the day. After sunset, close your blinds to trap the warm air inside and you may just see a drop in your home's heating bill.
Mind the Thermostat
A programmable thermostat can be your best friend during the winter months ahead. When you're at home and awake, program your thermostat to the lowest possible temperature that is comfortable to you. When you're asleep or away from the home, turn back the thermostat an extra 10 to 15 degrees. It may not seem like a huge difference, but the savings can quickly add up over the course of the season.
Keep Out the Drafts
Cooler winter weather can quickly cause discomfort in the home if you have not winterized your windows. Eliminate drafts throughout the home with tight-fitting, insulating drapes of shades to keep cold air out while trapping warm air inside.
Find and Seal Any Air Leaks
Air leakages occur all throughout the home. Under-the-door drafts, window gaps, and other less obvious areas can all leave your home vulnerable to cooler air coming in and rising costs to keep your home comfortable. If you haven't already, take some time to check your home for any air leakage or contact a heating and air conditioning specialist to conduct a home energy audit to locate the areas air escapes and enters the home. Once you know where your leaks are, use caulk or weather stripping to seal off the home.
Maintain Your Home's Heating System
The cold Pittsburgh winters can quickly add up on your home's heating system. Make sure your heating unit is performing up to par by scheduling a routine service inspection from a Pittsburgh HVAC technician. A residential heating and air conditioning technician can make the repairs and upgrades your system needs to keep your home comfortable all season long.
Winter is coming. Make sure you are prepared for the harsh weather that lies ahead by contacting the Pittsburgh HVAC pros at Tudi Mechanical Systems. At Tudi, our team knows their way around any type of home heating system, making all the necessary repairs and upgrades your unit needs to keep warm this winter. Call us today for a free estimate on your home heating repair needs, and discover how the Tudi team can help you keep comfortable all year round.