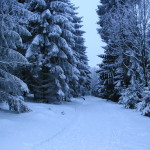 Whether you are a new homeowner preparing for your first winter in your new house, or have lived in your home for many years and want to take a proactive approach to winter preparation—consider the 4 tips below. These tips will ensure that your home heating system is in top shape, and help you determine if you require residential heating repair in Pittsburgh.
Add and Replace Insulation
There are many areas of your home, where adding or replacing additional insulation can help to keep your home toasty and warm this winter. This could be anything from adding a window insulation kit to drafty windows, adding insulation to your boiler—or indoor and outdoor hot water pipes.
Schedule Your Annual Maintenance
If you live in a climate where there is a distinct winter and summer season, it is essential to have an HVAC specialist come to perform maintenance on an annual basis—and biannually if you utilize your heating and cooling a substantial amount year-round. During a winter maintenance visit, areas of opportunity will be determined. This includes anything from testing your heating system, repairing faulty equipment, and changing the necessary filters. This will ensure that when you need your heating system most, it will not fail you. Also, inquire about any upgrades or ongoing maintenance you can perform yourself—such as changing filters every few months to ensure maximum air flow.
Seal Cracks and Gaps
Another thing you want to do is a full walkthrough of both the interior and exterior of your home, to look for any cracks that need to be sealed. Even the tiniest of cracks can allow in a substantial amount of cold winter air. Pay particular attention to cracks and gaps around your windows, doors, on your roof, and along your foundation. If you aren't sure what to look for, or how to seal your cracks and gaps, your heating specialist can assist.
Upgrade Your Heating System
Heating systems for homes have drastically improved in efficiency over the last decade. For this reason, you may want to consider replacing part or all of your heating system. A specialist in residential heating repair in Pittsburgh will help you to determine what upgrades will be most beneficial, and most cost-effective. For example, upgrading to an energy efficient boiler can increase efficiency by 15 percent—that will lead to substantial cost savings this winter.
The home heating maintenance, repair, and insulation tips above are key to remaining warm and cozy in your home this winter season. No matter what issues you have in your household, call the heating and cooling technicians at Tudi. At Tudi, we're experts in determining quick and effective solutions to your heating issues, offering a full heating evaluation to help our clients understand their heating system. From repair and maintenance to selecting and installing a new heating system, call the experts at Tudi today!