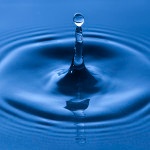 As a homeowner, it is vital that you stay on top of your household repairs and maintenance issues, especially when it involves your home's pipes and plumbing fixtures. To most of use, plumbing is an afterthought until something goes severely wrong, leaving us face-to-face with costly repairs and sometimes without running water in our homes.
Luckily, plumbing repair doesn't have to be so complex. In fact, many of the home's most common plumbing problems can be easily repaired and maintained as long as you catch them soon enough, and professional plumbers are always at the ready should an emergency occur. Put a stop to all your household's plumbing problems with the tips below!
Create a Quarterly Home Maintenance & Repair Checklist
The first place to start when considering all ongoing home maintenance and repairs is by creating a quarterly checklist. The checklist should be broken up into the four seasons, and should be personalized to the individual needs of your home and lifestyle. While you should always be on the lookout for areas of opportunity to improve the mechanical systems in your home to help cut back on costly utility bills, keeping a quarterly checklist can help you keep things from falling through the cracks. When it comes to your household plumbing needs, just a few tasks you should perform on a quarterly basis include:
Checking for leaks all throughout the home – underneath sinks, around faucets, near exposed pipes, etc.
Noting any dramatic changes in water pressure in the home
Keeping an eye out for slow drains
Making sure toilets are running properly
Looking for signs of pooling water or water damage in the home – buckling or warped flooring, discoloration, musty smells, mold and mildew
Check to See if There Are Any Plumbing Classes At Your Local Home & Garden Store
Now that you have a better idea of how to identify a leak in the home, the next step is to learn how to address those general household leaks and dripping faucets. Online is a good place to start, but checking with your local home & garden store can help you practice your skills on minor DIY plumbing repairs.
Don't be afraid to reach out to a Pittsburgh plumbing service for problems that appear to be slightly out of your range of skill. Pittsburgh plumbers are trained and certified to handle even the most severe leaks and drain blockages, using the latest technologies and tools to help find an efficient solution to all your plumbing problems.
Invest in General Tools That Can Be Used for Common Plumbing Repairs
As a homeowner, it is a good idea to invest in a good quality set of tools that can be used for both plumbing repairs and other common tasks around the home. Some common tools you may want to include in your toolkit are:
A toilet plunger
Non-electrical drain snake
Wrench
Pliers
Screw Driver
Washers
Keep Close Tabs on Your Water Bill
It is important to remember that not all leaks in the home will be visible or apparent to the untrained eye. Keeping a close eye on your water meter and bill for unexplained hikes can help you identify problems in your home's plumbing system and help you determine if it's time to call in professional plumbing services in Pittsburgh.
Even if your DIY plumbing skills are more advanced than the average homeowner, it's important to always have the number of a trusted Pittsburgh plumber close by in case an emergency should arise. Keep all the mechanical systems of your home in working order with a quick call to Tudi Mechanical Systems. Our award winning Pittsburgh plumbers provide superior service for all residential plumbing repairs, helping you cut costs and keep your home in tip-top shape all year round. For all your home's plumbing repairs, be sure to call the master plumbers at Tudi Mechanical Systems.